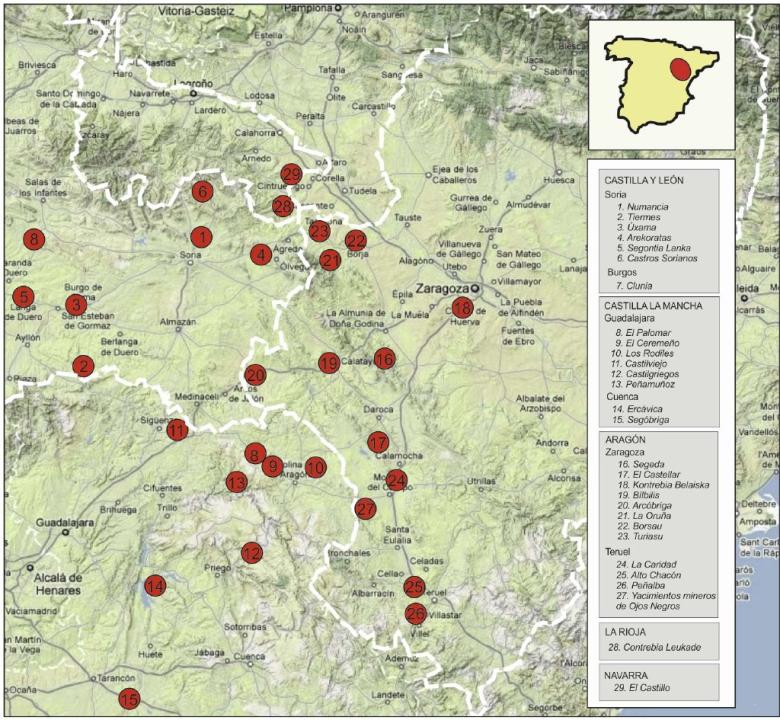 The relations of archaeological sites which have been borne in mind are those that offer clearly a documentation of its belongings to the Celtiberian world, dealing only, concerning information, with those cities that even if have an Indigenous name are completely of Roman founding, raising nevertheless its problems.
During the sightseeing those sites of the "Historic Celtiberian" have been contemplated. They have a minimum informative infrastructure as well as those which have not it but keep structures that offer information for its understanding; there are also included those sites that have been excavated or are in process of excavation that are covered or have not visible ruins, but in future they can be showed to the public.
The sites which are signposted and have informative signs favoured a better monitoring and understanding of its sightseeing. Nevertheless, it has tried to make up for the lack of information of many sites with the incorporation of air photos and plans in which are showed the structures and archaeological ruins that can be seen and understood.
---