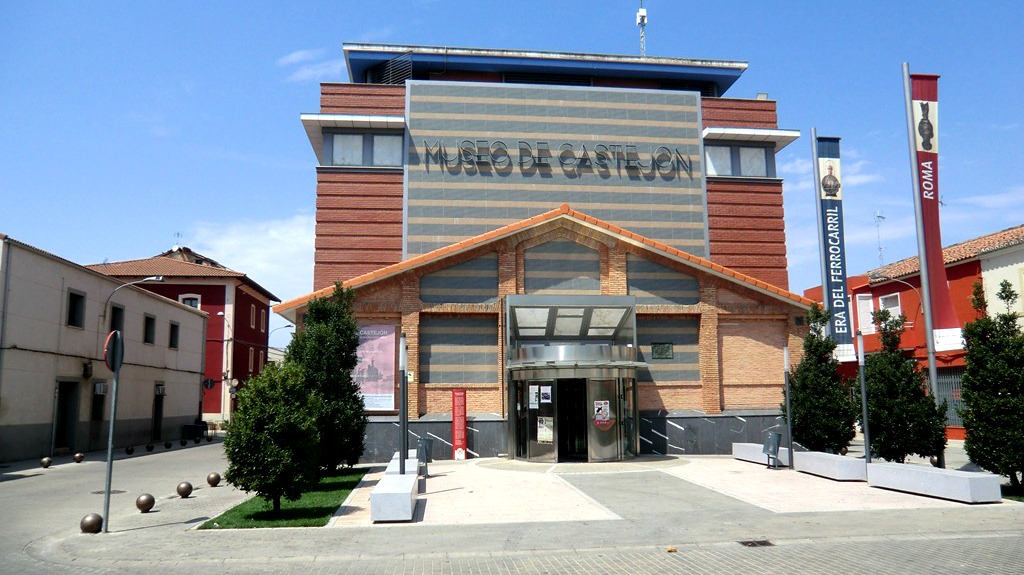 (From the Iron Age to the era of rail)
Located in the old market. This is a museum that includes the archaeological remains in their term, the most abundant corresponding to the Iron Age (first millennium BC) and especially the cemetery of the village of El Castillo Celtiberian has provided rich furnishings in their graves.
On the ground floor presents material from the necropolis of El Castillo, a recreation of graves in the middle of the room and arranging the materials and some recreation in six areas: Iron Age weapons, ceramics, ornaments, structure No. 11 funeral, funerary structure, num.13.
Completing this floor two spaces for Roman remains (II-IV), especially the Roman site of Montecillo, two for the Middle Ages (XII-XV) and one for the modern age.
The site of the Iron Age and Roman Castle Montecillo can be viewed from the terrace of the building. The upper floor is dedicated to the era of railroad development time of great Castejon.
Contacts and schedule
Main Food Market
Hours: Winter 2009 - 2010: Saturdays, Sundays and holidays from 10:00 to 14:00.
Price: 3 €. Special discounts for groups and for certain groups.
Phone: 948770065
Bibliography
Faro, J.A.; Unzu, M. (2006): The necropolis of the Iron Age Castle (Castejon, Navarra). First reviews: Campaigns 2000-2002, Complutum, 17.
Armendariz, J. (2008): From villages to cities. The settlement during the first millennium B.C. in Navarre. Government of Navarra, Pamplona.
---